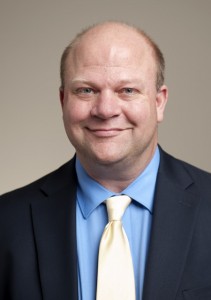 Photo by Webb Chappell
John Higgins
19222 15th NE Apt. A
Shoreline, WA 98155
Cell: 206-595-4324
Web site and blog: http://thestoryofteaching.com
E-mail: jhigginsmit@gmail.com
Experience
Education reporter, The Seattle Times
Seattle, Washington, September, 2013 to July, 2016
I covered K-12 education and Seattle Public Schools for one year before becoming one of two main reporters for the Education Lab project, in partnership with the Solutions Journalism Network with funding from the Bill & Melinda Gates Foundation. I wrote in-depth stories about promising approaches to teaching and learning that required the translation and synthesis of relevant academic research from a variety of disciplines including neuroscience, cognitive psychology, economics, anthropology and education. I analyzed data, research and reports from government agencies, public policy organizations and scholarly journals, explaining complex education issues for a general readership. I collaborated with reporters, photographers, graphic artists and editors to produce a range of stories with varying lengths and deadlines for digital and print media. I represented the newspaper as the moderator of The Seattle Times' first "LiveWire" public event on the importance of early childhood education. I also represented the Education Lab project and the Solutions Journalism Network on a national panel of reporters for a New Hampshire journalism conference.
Reporter, Akron Beacon Journal
Akron, Ohio, June, 1997 to August, 2012
Covered breaking news, courts, city hall and education.
Competitive Fellowships                       
Knight Science Journalism Fellowship at MIT
Program in Science, Technology and Society
Massachusetts Institute of Technology
Cambridge, Massachusetts
Academic School Year, 2012-2013

Neuroscience Boot Camp
Center for Neuroscience & Society
University of Pennsylvania
Philadelphia, Pennsylvania, July 31-Aug. 10, 2011

Education Research and Statistics Boot Camp
Education Writers Association
Phoenix, Arizona, Feb. 25-28, 2010

Joyce Visiting Fellow (one of six in first class)
Hechinger Institute on Education and the Media
Teachers College, Columbia University
New York City, New York, 2009

The Kauffman Seminar on Math and Science,
Hechinger Institute on Education and the Media
Kansas City, Missouri, May 12-13, 2008

Seminar on School Choice: Are Charters and Vouchers Effective?
Education Writers Association
Milwaukee, Wisconsin, Oct. 5-6, 2007

Journalism Fellowship in Child and Family Policy
University of Maryland, Philip Merrill College of Journalism
Washington D.C., September 18-21, 2003

Presentations:     
"A journalist's quest to understand how teaching makes us human."
Given at the Eighth Course of the International School on Mind, Brain and Education
Science Education in the Digital Era
Ettore Majorana Centre of Scientific Culture in Erice (Sicily) Italy,
July 30-Aug.4, 2013

Awards
Pulitzer Prize, Breaking News, 2015
Awarded to The Seattle Times staff for coverage of the Oso landslide.
Columbia University

Best Education Issues Reporting: K-12, 2012
Second Place, Newspapers (100,000 + circ.)
Ohio Society of Professional Journalists
"K-12 Education Beat" (body of work)

Investigative reporting, 2012
Second Place, Daily Newspapers
Cleveland Press Club
"Charter schools go off course" (with David Knox)

Ohio School Boards Association Media Honor Roll 2010
Best Human Interest Writing, 2008
Second Place Newspapers (100,000 + circ.)
Ohio Society of Professional Journalists
"Basketball Plus: A Winning Equation"

Enterprise, Salute to Excellence Awards, 2007
Finalist, (150,000 + circ.)
National Association of Black Journalists
"Degrees of Justice"

Investigative reporting, 2007
Second Place, Daily Newspapers
Cleveland Press Club
"Degrees of Justice"

Best Investigative Reporting, 2006
Third Place, Division V
Associated Press Society of Ohio
"Degrees of Justice"

Best Human Interest Writing, 2005
Second Place, Newspapers (100,000 + circ.)
Ohio Society of Professional Journalists
"Mending Dolls Heals His Spirit"

Casey Medal for Meritorious Journalism, 2002
Honorable Mention Newspapers (Under 200,000 circ.)
The Journalism Center of Children & Families
"Fatal Distraction"  (With David Knox)
 
Professional Development
Nieman Conference on Narrative Journalism
Cambridge, Massachusetts, November 8-10, 2002
Poynter Institute National Writers' Workshops:
Atlanta, Georgia, 1999/ Charlotte, North Carolina, 1997/ Portland, Oregon, 1996
National Association of Black Journalists/ Pew Center for Civic Journalism
"Reporting the Nuances: Civic Journalism and Communities of Color"
College Park, Maryland, 1998
 
Education
Master of Fine Arts in Nonfiction (literary journalism), University of Oregon, June 1996
Bachelor of Arts in Journalism and English, cum laude
Robert D. Clark Honors College, University of Oregon, June 1993
Phi Beta Kappa